Foresight Sports Europe launches free technology consultation service for golf professionals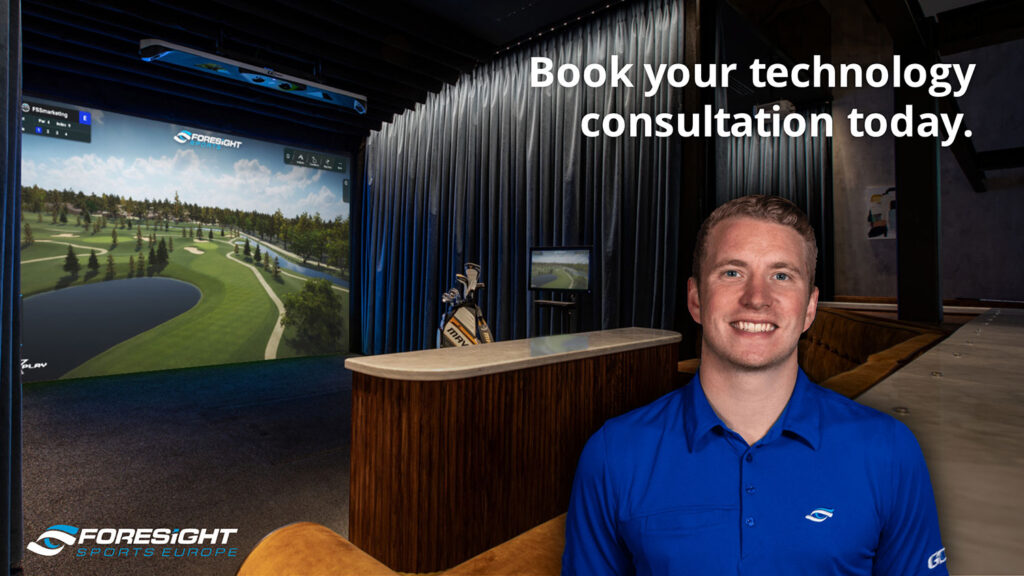 Foresight Sports Europe has introduced a new technology consultation programme for golf professionals, offering completely free, no-obligation advice and support regarding launch monitors and simulators.
Consultation appointments will be available to all golf professionals considering an investment into technology for their club or business.
There has been enormous growth of launch monitor popularity in recent years, including a surge of demand amongst private customers – largely driven by the huge popularity of the GCQuad seen at tour events around the world. This in turn is driving the need for golf professionals to ensure they can offer data and technologies that befits their quality and reputations as coaches and fitters.
As explained by Foresight Sports Europe Sales Director Steve Dacre, "Our team speaks to golf coaches and club-fitters every day. We know that technology is no longer a nice-to-have – it's a requirement; clients expect their pros to provide lessons and fittings with the best technology available."
The new consultation programme has been established to help golf professionals understand all the ins and outs of launch monitor and simulator technology and, crucially, to have their questions answered.
Consultations will allow Foresight's Technology Experts will cover everything needed to help coaches and fitters take their business to the next level: launch monitor data points; different launch monitor technologies; indoor / outdoor accuracy; simulator room sizing and planning; packages, pricing and finance options; and, crucially, the best ways to maximise investments and see results soar.
"We frequently speak with professionals who on the one hand recognise the danger of not keeping up with other local clubs, and on the other hand the massive financial potential of revolutionising their businesses. We know that pros have lots of questions about investing into technology – our team is here to make sure they fully understand the options and make the most informed and best possible decisions."
Consultation appointments are completely free of charge and completely obligation-free; they can be carried out over the phone, via video calls, in person at Foresight Sports Europe showroom or at customers' facilities.
Appointment bookings can be made at https://foresightsports.eu/technology-consultation/?utm_source=press-release&utm_medium=referral&utm_campaign=Technology-Consultation-Trade   -ends-
For further information, please contact James MacCaig on +44 (0) 7741 908398 or at jamesm@foresightsports.eu